March 28, 2018
13th CET - RIYADH, SAUDI ARABIA
Riyadh, Saudi Arabia
This year the most successful real life case studies will be presented by the visionaries that were responsible for them. CET Saudi Arabia will also be looking into the future, at the most cutting edge innovations and upcoming trends that will shape the future of the business customer relationship through the use of technology.
Forum
Covering everything from digital transformation, to omnichannel engagement and more, captivating presentations will provide actionable takeaways to enhance customer experience.
Networking
Meet digital, marketing, branding and heads of IT from more than 300 leading organisations of the region as emerging trends are predicted, best practices are explained and some of the biggest case studies are shared.
Industry News
Your hub for all the latest news from the show, videos, blogs, industry updates, exhibitor and show press releases, as well as a series of interviews with people from various sectors of the industry.
Masterclasses
Exclusive topic-focused half day event series for high level industry expert groups.
Customer demands are constantly evolving and will not slow down. To combat this, organisations have been managing digital transformation, seamless omnichannel experiences and embedding the Voice of the Customer into their operations. However, with technology breeding disruptive competitors and greater consumer standards, it is increasingly difficult to maintain pace with customers. This is all making operators connect with customers in new ways on new channels with new products.
Learn about the speakers of the CET Conference
Learn about the sessions of the CET Conference
CET Middle East tackles all the experts relaying brand strategies and actionable tactics that include: eCommerce, Social/Digital & Mobile Marketing, CRM, Cloud Solutions, Marketing Automation, Virtual Reality & Customer Experience Solutions.                                           
A delegate audience exclusively for
CEOs, COOs, CFOs, CIOs
General Managers, Managing Directors
Marketing Directors / Marketing Managers / Brand Managers
IT Directors / IT Managers
Chief Sales Officer, Sales Directors
Heads of Digital
Heads of Customer Insights, Customer Analytics
Eligible attendees for the complimentary conference pass from the following:
Government
Retail Groups & Brands, FMCGs
Online eCommerce
Banks and Financial Institutions
Telecoms
Hospitality, F&B, Tourism, Travel
Automotive
Health Care
Education
Travel and Transportation – Airline, Shipping and Road Transport
Gallery
See the images of previous events
Testimonials
See the testimonials from previous events

Ibrahim Youssry - Public Sector Regional Director - Microsoft : "I've enjoyed being here at CET and sharing Microsoft's vision for smart government. Very happy to be a part of the event and looking forward to coming next time" "The audience has been very good. I like the way the event was organized, the selection of the audience, the questions after the session were very fruitful. It seems you have all the decision-makers around the table, Congratulations!" Anas Haddad Government Communications Advisor – Ministry of Labor ``Very happy to be at the CET Event. Great Networking, quality audience. Great job by CET team who made sure to get the right people in the room. It's the second time SDL being the gold sponsor and again the organizers maintained quality of the event. Really enjoying all the conversations I've had with the people here."
Microsoft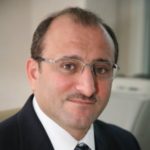 Anas Haddad - Government Communications Advisor – Ministry of Labor: "The audience has been very good. I like the way the event was organized, the selection of the audience, the questions after the session were very fruitful. It seems you have all the decision-makers around the table, Congratulations!"
Ministry of Labor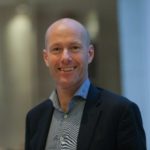 Hans de Groot - VP Sales Asia Pacific & Emerging Markets - SDL International USA: ``Very happy to be at the CET Event. Great Networking, quality audience. Great job by CET team who made sure to get the right people in the room. It's the second time SDL being the gold sponsor and again the organizers maintained quality of the event. Really enjoying all the conversations I've had with the people here."
SDL International – USA - Gold Sponsor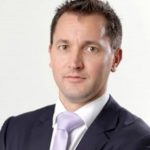 Christopher Taylor - CEO - Abu Dhabi Finance: "CET had a variety of presentations and speakers covering various important topics of customer engagement. I also liked social media interaction during the event."
Abu Dhabi Finance

Alaeddin Khader - Applications Manager - Majid Al Futtaim Retail: ``Thanks a lot for arranging such an event that I was glad to be part of. It was a pleasure to meet like-minded people from IT and marketing who are keen to provide the latest innovations for better customer engagement. Looking forward to be part of the new events."
Majid Al Futtaim Retail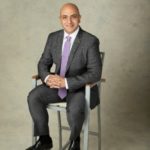 Fady Kassatly - Principal – Strategy& (Formerly Booz & Co.): "Big thank you to CET for the organization of this great event. Great organization started even before the event - as I was a speaker, I was helped to prepare for my presentation. Today, the line-up of speakers is second to none -a great group of people to listen to and learn a lot from. "
Strategy& (Formerly Booz & Co.)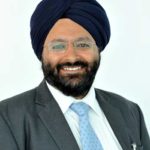 Vikram Chadha - Vice President SME Marketing - DU: ``CET is a great initiative for sharing experiences and new ways of thinking. It has been a great event with some fantastic speakers. Overall very engaging."
DU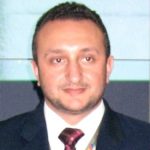 Ahmed El Ridi - CEO – AIMS- Exhibitor: "Very strong leads, a lot of industry professionals and we also closed a few good deals. Impressive work by the CET!"
AIMS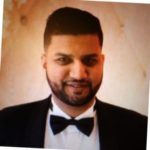 Hammad Ahmed - Marketing & Corp. Communications – Roads and Transport Authority RTA: "Very informative session for me and for the RTA as well. I especially liked the SDL speaker. Very nice presentation."
Roads and Transport Authority - RTA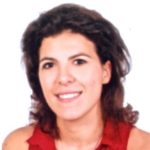 Stephanie Serie - Market Development Advisor MENA - IBM: ``It provided me with great insight as per how our 'new buyers' leverage IT to better reach out to their end users.I'm looking forward to attending next event."
IBM

Ramzy A. Faris - General Manager - Majestic Hotel Tower: "I found CET to be an eye opening experience. I was really engaged by some of the expert speakers at the event, who have set me on a new course of discovery and experimentation. After the event, I have had the opportunity to explore new concepts that we plan to implement in the business, with contacts made at the conference."
Majestic Hotel Tower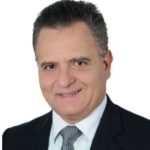 Hector Lecanda - Head of Business Improvement - Etihad Airways: ``The event was very well organized by CET and allowed me to keep up to date in technology. The event was a remarkable way to bring together technology suppliers , business executives and consultants to discuss and get relevant updates and insights of the technology and business arena."
Etihad Airways
Samvit Chopra - Manager - Group Loyalty - Emaar Properties: ``The conference was very well organized and helped us with relevant insights on the upcoming trends and technologies in the consumer engagement space. The current trends of engaging with customers on Digital and Social Media was the common thread tying together very informative sessions by most of the speakers."
Emaar Properties

Heath Barlow Director - Emarsys - Exhibitor: ``Its been a good mixture of prospects, clients and a good place to spread our brand and our presence."
Emarsys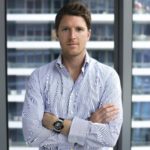 Nicholas Giorgetti- Director Business Development - 2.0 Concepts - Exhibitor: "CET conference is good to see where the industry is moving towards. Very well organized. Worth investing."
2.0 Concepts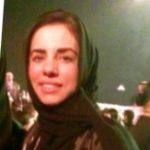 Ambreen Khan - Vice President - Head of Service Quality, Customer Service Excellence - Dubai Islamic Bank: "It was a good event with very impressive list of speakers, very well organized. It was of great value for me."
Dubai Islamic Bank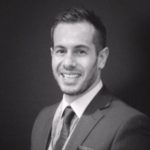 Ali Ozbay - Director of Marketing - Rixos Hotel: "It was a good event. Very insightful indeed. Looking forward to future events already."
Rixos Hotel

Beatriz Carrera- Head of CRM - SAP: ``It was a very good event, full of interesting speakers and attendees."
SAP

Said El-Khouri - Marketing Director - Meraas Holding: ``Very insightful event. Key take away for myself is how to approach the market where the center of it - user experience and customer.``
Meraas Holding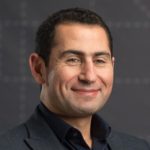 JP Mondalek - General Manager - Uber: "CET is a great place with a great group of people. Lots of exciting companies here today. What I liked about it - it is intimate event of light-minded people who all have the same aspiration which is to create a technology to engage with customer. "
Uber
See the video testimonials from previous events
Sponsor – AXS Tecom Group
Prime Minister's Office UAE
Limited availability. Pinnacle Middle East holds the right to reject any registrations that are not considered to be relevant to buyers' decision makers